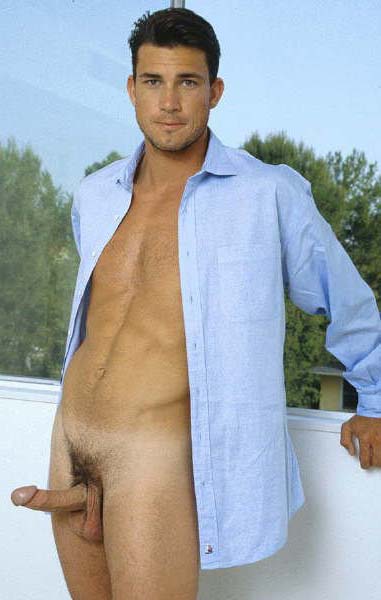 Gay porn star Alex Wilcox: Brunette Alex Wilcox is a fit, handsome surfer dude who made a huge number of movies from the late 1990s. Famous as a top, he was a bit of a wooden performer and was supposedly gay for pay. He stood over 6ft tall, has an 8-inch cut cock and was born in 1973.
Alex Wilcox is a pornographic actor (porn star) from California, who makes gay & bisexual pornographic movies for a variety of gay porn studios in the United States (including: Falcon, Channel1Releasing, All Words Video, Jet Set, Pacific Sun, Studio 2000, etc).
Alex is described as having a hairy body with a swimmer's build, he usually performs as a top.
He was profesionally active in 1999 and 2000 during which he appeared in over 120 adult films.