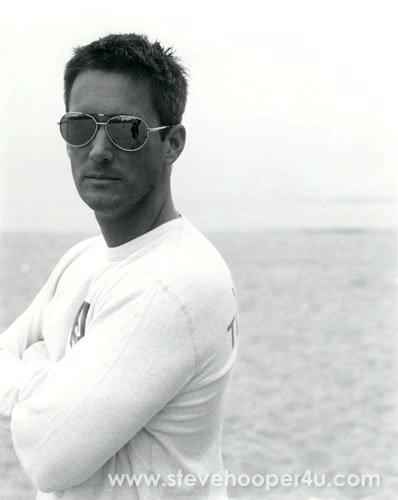 Steve Hooper (born June 5, 1970) is a pornographic actor, sometimes credited as Bailey or Steven Hooper.
Birthdate: June 5, 1970
Birth location: London, United Kingdom
Birth name: Steven Lee Hooper
Penis size: 9 inches (23cm) Uncut
Height: 5'10" (1.78m)
Weight: Fit
Eye color: Brown
Hair color: Brown
Orientation: Bisexual[1]
Ethnicity: White British
Stage Name(s): Bailey, Steve Adore, Steve Bailey, Steven Hooper
He began modeling as a teenager. He graduated in law in 1994 and became a commercial lawyer. He started working in the porn cinema world in 1999 with the movie "Leg Sex Shoe Shop".
Even if heterosexual, he's renowned also among many homosexual and bisexual fans around the world, thanks to several working relationships with some gay websites like http://www.menatplay.com and his handsome looks. He also has a popular website, with webcam sessions, exclusive photoshoots and video content. Unlike many other straight actors' websites, Hooper includes content which focuses more on himself: for example, in a sex scene with a woman, the camera will be aimed primarily at him; and there is much solo masturbation material. He won the best male performer award at the 2004 British Adult Film Industry Awards show in Brighton, England, United Kingdom. He's now considered[citation needed] the top male adult actor in the UK
In July 2006 Steve Hooper retired from the porn industry after getting married.
Prior to his entry in the adult film industry, he was a competitive swimmer at the national level.