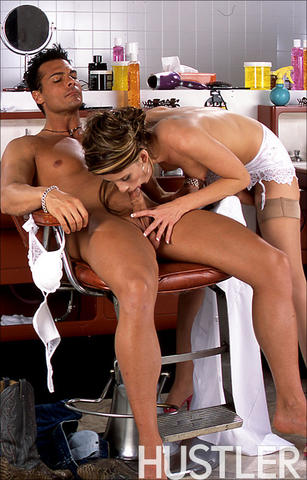 Nick Manning (a.k.a. Rick Manning, a.k.a. Dand Lee Strickland a.k.a. Matt Hollywood) (b. May 28, 1967, Chicago) is a pornographic actor and director, formerly a print fashion model.
Adult industry
Manning began his career in the adult film industry in 2000 appearing in the movie Daytime Drama. Since this role, he has appeared in over 200 adult films and developed a catchphrase, "dropping (fucking) loads" which he says as he climaxes and ejaculates. Manning is known for his often quirky comments while performing (see below). In 2003, he was awarded Best Male Newcomer by Adult Video News. Currently, he is represented by LA Direct Models.
He also owns a production company, Nick Manning Films, and owns shares in Nick Manning Productions, which produces the popular Fans Have Spoken series, in which Nick and other stars perform sex scenes per the specifications and suggestions of members of his online website. He also co-owns Platinum Blue Productions with fellow adult film actress/director Skye Blue. He has directed several adult films including The Fans Have Spoken 4 and Beauty Within.
Manning has a line of male sex toys bearing his name, Nick Manning's Masturstroke Kit (a masturbation device/penis enlarger or penis pump) and Nick Manning's Body Slam Masterbator. Sound clips of his voice have been used for comedy bits on The Howard Stern Show. Manning is a big fan of guitarist and songwriter Pete Townshend.