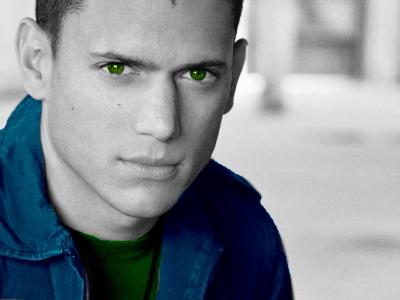 Biography for
Wentworth Miller
Birth name
Wentworth Earl Miller III
Nickname
Stinky
Went
Miller
Height
6' 1" (1.85 m)
Mini biography
Born in the United Kingdom, raised in Brooklyn, New York, and a graduate of Princeton University, Wentworth Miller is a compelling and critically acclaimed young actor whose credits span both television and feature film.
Miller began his career in the industry on the other side of the camera. After graduating from college with a degree in English Literature, Miller headed to Los Angeles in the spring of 1995 to work in the development department of a small production company specializing in movies made for television. However, it wasn't long before his desire to realize the acting ambitions of his childhood became undeniable.
Within the next few years, he landed guest spots on a variety of shows including Buffy The Vampire Slayer, ER and Popular. He also starred in the Hallmark "mega-series" Dinotopia.
Miller then segued to The Human Stain, a feature film directed by Robert Benton and starring Sir Anthony Hopkins and Nicole Kidman. A movie examining questions of race, class and identity, it featured Hopkins as an embattled college professor struggling to conceal an incredible secret, with Miller playing the same character as a young man.
Miller subsequently appeared in the movie Underworld and guest-starred on Joan Of Arcadia and Ghost Whisperer before joining the cast of Prison Break, a groundbreaking television series that's quickly become an international phenomenon. Playing a structural engineer who gets himself thrown into the same prison where his brother is on death row in order to break his brother out, Miller was nominated for a Golden Globe for Best Performance by an Actor in a Television Series - Drama in 2006.