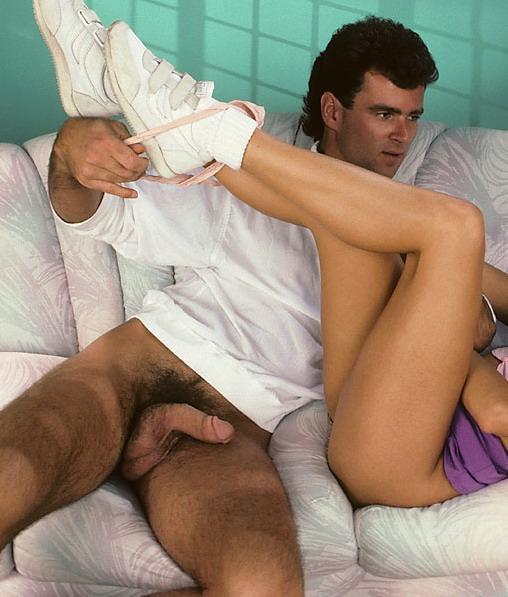 Without a doubt one of the most popular male performers in 90's porn, Jon Dough is a favorite of fans and costars alike. His swarthy good looks and soft-spoken demeanor can start his partners to swooning from the moment he steps on the set. And make no mistake, Jon's got more than enough cocksmanship to pull off the most wickedly sexual situations with utter aplomb. His intense sexuality has steamed up more than 600 features since he broke into the biz in 1987 as Jon Dough.
Jon's understated appeal wasn't lost on gorgeous costar Diedre Holland, to whom he was married between 1992 and 1994. They've since divorced, but Jon continues to dazzle his female partners with his many charms. Jon's been one of the most highly honored of 90's porn studs, winning back-to-back AVN Best Actor Awards in 1995 and 1996 for his work in 'Latex' and 'Shock,' respectively. He's also won Best Supporting honors in 1991 and 1994 for 'Brandy and Alexander' and 'Sex.' Jon was the 1994 AVN Male Performer of the Year.
In recent years, Jon has tried his hand at working behind the camera. He directed the 'Jon Dough's Dirty Stories' series, and is currently producing and directing the 'Sin-A-Matic' series. Which is not to say he's neglecting his stud duties! On the contrary, Jon's turned in one of the most incredible performances in male porn star history with his work in 'The World's Luckiest Man,' a reverse gang bang of sorts in which he has sex with 101 women in one day! Jon's one of the top male stars of the 90's and shows no signs of slowing down.
We are sad to report that Jon Dough has died of what appears to be a drug overdose on August 27, 2006 at the age of 43.