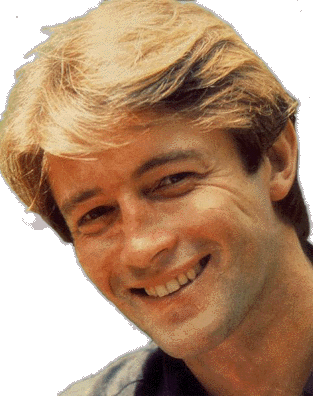 James Christopher Read was born July 31, 1953, in Buffalo, New York. James got his first big break as an actor by being cast as private detective on the hit TV series Remington Steele in October 1982. In November of that same year, James guest starred on another hit TV series, Cheers. He starred in the November 11, 1982, episode "Friends, Romans and Accountants," playing H.W. Sawyer.
James left Remington in 1983 when the producers decided his character was creating too much of a barrier between Remington and Laura's budding romance. The cast shake-up, which also claimed secretary Bernice Foxe (Janet DeMay), left James free to pursue other roles on different series. He found parts in Blue Thunder, The Initiation and Midas Valley, before landing his first miniseries role in 1985 as Daryl Webster in Lace II.
James found much of his success in miniseries. After Lace II, he starred in Robert Kennedy and His Times as Teddy Kennedy. But his biggest break was the mega-successful 1985 miniseries North and South, based on the best-selling novel by John Jakes. James played Yankee businessman turned officer George Hazzard.
The miniseries blessed James in many ways. In addition to providing him with future jobs, such as the miniseries' sequels, North and South Book II in 1986 and John Jakes' Heaven & Hell: North and South Book III in 1994, James also found a common bond with his character. That bond was his on-screen wife, played by Wendy Kilbourne. James fell in love with Wendy on the set of the first North and South miniseries, and the couple married soon afterward.
James tried his hand at series television again in 1987 with Shell Game, a show about two married cons co-starring Margot Kidder from Superman fame. But the series never took off, and was quickly cancelled.
In 1987, James reunited with former Remington co-star Stephanie Zimbalist for the TV movie Celebration Family. He also starred in the miniseries Poor Little Rich Girl: The Barbara Hutton Story, in which he played suave superstar Cary Grant.
James jumped to the big screen in 1988 with Eight Men Out, about the scandel involving eight members of the Chicago White Sox accused of throwing the World Series, and Beaches, co-starring Bette Midler and Barbara Hershey.
James returned to television in 1989 for the TV movie Columbo: Uneasy Lies the Crown, and has had guest appearances on various television shows ever since, including top-rated shows like Murder, She Wrote, Lois & Clark: The New Adventures of Superman and Home Improvement. His latest guest appearances have included UPN's Star Trek: Voyager, where he played the romantic interest of Kate Mulgrew's Captain Janeway, and WB's Charmed.
Hopefully, fans will be able to see James in many more roles to come.