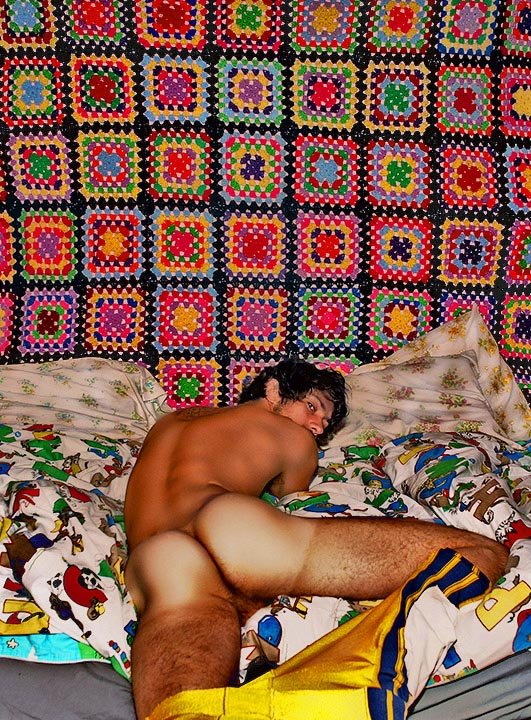 Wake up Maggie I think I got something to say to you
It's late September and I really should be back at school
I know I keep you amused but I feel I'm being used
Oh Maggie I couldn't have tried any more
You lured me away from home just to save you from being alone
You stole my heart and that's what really hurt

The morning sun when it's in your face really shows your age
But that don't worry me none in my eyes you're everything
I laughed at all of your jokes my love you didn't need to coax
Oh, Maggie I couldn't have tried any more
You lured me away from home, just to save you from being alone
You stole my soul and that's a pain I can do without

All I needed was a friend to lend a guiding hand
But you turned into a lover and
mother what a lover, you wore me out
All you did was wreck my bed
and in the morning kick me in the head
Oh Maggie I couldn't have tried anymore
You lured me away from home 'cause you didn't want to be alone
You stole my heart I couldn't leave you if I tried

I suppose I could collect my books and get on back to school
Or steal my daddy's cue and make a living out of playing pool
Or find myself a rock and roll band that needs a helpin' hand
Oh Maggie I wish I'd never seen your face
You made a first-class fool out of me
But I'm as blind as a fool can be
You stole my heart but I love you anyway

Maggie I wish I'd never seen your face
I'll get on back home one of these days




This article is about the Rod Stewart song. For the original traditional Liverpool song as sung since the 1830s or earlier, see Maggie May (traditional song).

"Maggie May" is a song written by Rod Stewart and musician Martin Quittenton and recorded by Stewart with his band The Faces in 1971. It tells the story of a younger man becoming obsessed with an older woman and was written from Stewart's own personal experiences.

The song was initially released in the United Kingdom as the B-side of the single "Reason to Believe", but DJs became more fond of the B-side and, after two weeks in the chart, the song was re-classified with "Maggie May" as the A-side. However, the single continued to be pressed with "Maggie May" designated the B-side.

In October 1971, the song went to number one in the UK, and simultaneously topped the charts in the United States; the album on which it appeared, Every Picture Tells a Story, achieved the same feat at the same time. To top the UK and U.S. singles and album charts simultaneously is a rare achievement which has been achieved by only a handful of acts other than Stewart, notably The Beatles, Simon and Garfunkel and, most recently, Beyoncé Knowles.

The song launched Stewart as a solo artist. While he has sold millions of records and had countless hits around the world, it is still "Maggie May" for which he arguably is best known. A famous live performance of the song on Top of the Pops saw the Faces joined onstage by DJ John Peel who pretended to play the mandolin. Stewart himself was bemused by the song's success saying I still can't see how the single is such a big hit. It has no melody. Plenty of character and nice chords, but no melody.

The song re-entered the UK charts in December 1976, but only reached thirty-one. No other act has released the song as a single, though both Blur and Wet Wet Wet have recorded versions of it, and Melissa Etheridge has performed it in concert as have The Pogues.