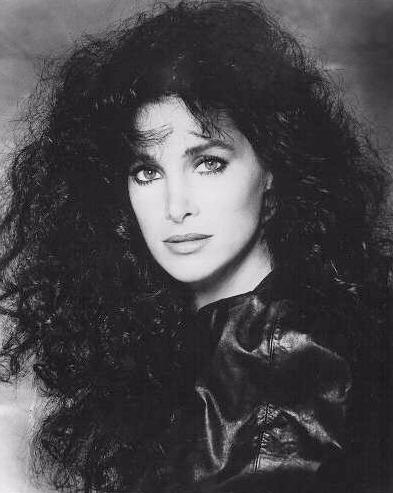 Connie Sellecca (born Concetta Sellecchia on May 25, 1955) is an American actress of Italian descent. She is best known for her roles as William Katt's girlfriend, Pam Davidson on The Greatest American Hero, and as James Brolin's promotions manager and later girlfriend Christine Francis in the serial, Hotel. Her most recent movie is the 2006 film Last of the Mustangs.
Sellecca, an Italian American, was born in The Bronx, New York City. She moved to the Rockland County, New York village of Pomona at the age of 12. She attended Pomona Junior High School and Ramapo High School in Spring Valley, where she first became interested in the performing arts. Though she would later attend Boston College, she withdrew before graduating to pursue a career in acting.
Sellecca made a name for herself as a fashion model, after she starred as "Pam Davidson" on The Greatest American Hero. After Hero ended, she was released from her contract in time to audition for the part of "Christine Francis" on the television drama Hotel, opposite James Brolin. She played this role from 1983 to 1988.
[edit] Family
Sellecca has one sister, Rosann Mack. Their parents are Ann and the late Primo Sellecchia.
Gil Gerard was married to Sellecca (1979–1987). Their son, Gilbert "Gib" Vincent Gerard, was born in 1981. She has been married to infotainer/pianist John Tesh, since April 4, 1992. They have a daughter, Prima Sellecchia Tesh, on June 2, 1994. She is named after Sellecca's late father.
Sellecca is a born-again Christian[citation needed].