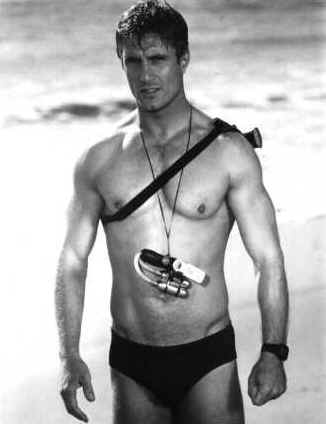 Biography
Antony Hamilton was born in Liverpool, England on the 4th of May 1952. Just two weeks old, Antony was adopted by an Australian RAF Wing Commander Donald Smith and his wife Margaret.
From age 3, Antony was raised on a 640-acre sheep farm in Adelaide, Australia. There, he attended Scot's College, a Presbyterian-run middle and high school.
With his father's encouragement, Antony left Scot's at age 15 to attend the Australian Ballet School in Melbourne. While on tour with "Gemini" in Moscow, famed ballet photographer Vladimir Bliocht, took over 200 photos of Hamilton, presenting them to the young Aussie just before he left the Moscow airport. Although impressed with the photos, Antony continued to tour with the Australian Ballet Company for two more years before he resigned in 1973. Antony then moved to London to pursue a modeling career.
In Europe, Antony became a staple in magazines such as Vogue and GQ. He quickly became a favorite subject of world-famous photographers Richard Avedon, Skrebneski, and Bruce Weber. The high profile exposure lead to work in print ads for Versace, a TV spokesmodel spot for Close-Up toothpaste, and even taking a Fred Astaire turn for 1979 Hanes panty hose campaign. That year found Hamilton being cast in his first lead role opposite Nia Bonet in the disco/vampire camp classic "Nocturna."
In 1984, Antony was chosen over 200 actors, including a young Jon Erik Hexum, for the title role in ABC's "Samson and Delilah." While shooting his second feature, "Mirrors," Antony was offered a lead role in CBS's 'Cover Up,' as a replacement for the late Hexum. Soon after his "Cover Up" debut , he was also being considered as a successor to Roger Moore as the new James Bond. During this time, he also returned to his modeling and dance roots for an appearance in Sheena Easton's "Swear" music video.
Within a year of the series cancellation, Tony made a few television guest appearances on "L.A. Law", "The New Twilight Zone" and "The Hitchhiker."
By 1988 Tony landed a co-starring role on ABC's "Mission: Impossible" revival series. He also had a guest spot on "The Charmings", and completed another feature film, "Howling IV." 1991 brought Antony a would be re-occuring role on the television series, "PS I Luv U" and his last screen appearance in the erotic thriller, "Fatal Instinct."
Antony continued to work in television and film until he passed away on March 29, 1995, of HIV related complications. His family asked that contributions be made in his name to AIDS Project Los Angeles.