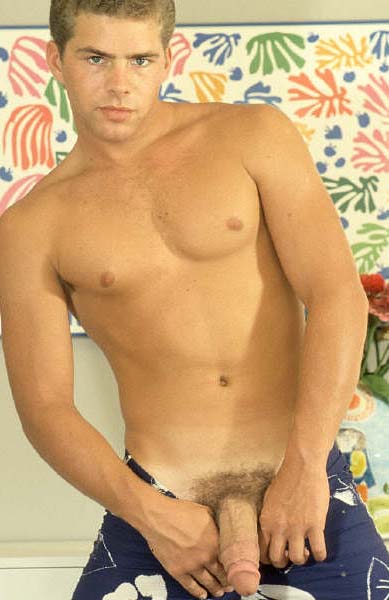 John Davenport (also known as "Mike Paget") was an American pornographic actor (porn star) who appeared in 42 gay and bisexual adult films.
Davenport's peak in popularity was in the late 1980s and the 1990s. He usually took the role of the "top man", and only bottomed once on film, in Bad Boys Club. Davenport was known for his on-screen orgasms; he had high-volume ejaculations which his penis was able to "shoot" several feet from his body.
It was rumoured that he died in a motorcycle accident in the 1990s, but he is living in Dallas, Texas and is working in the computer industry. It is reported that he is married to a woman and has one child, born around 1995.