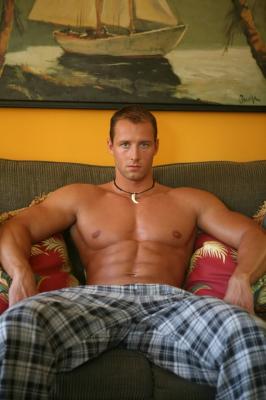 Matus Valent was born 20.April 1981 in Bratislava capital city of Slovak Republic.
In his high school years, he played indoor volleyball where he became the Junior champion of Slovakia with his team ASK Inter. He was also on the National team at 19.
In his college years, he started to play beach volleyball and in 2004 became the California A-Category champion.
In 2003, he graduated from University with a Masters Degree in Physical Eduaction and Sports Management and flew to California which became his second home.
Now he is a fitness model, has appeared in numerous magazines including Men's Exercise, Men's Workout, and Exercise & Health.
Matus also competed and won 1st place in Model California (2005) and 4th place in Model Universe (Miami, 2005 ).
For more info: http://www.modelworldtour.com/articles.htm