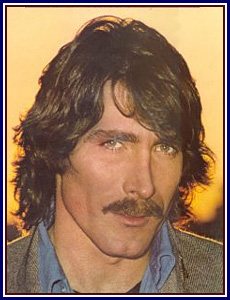 Wade Nichols (aka Dennis Parker October 28, 1946-January 28, 1985) was an American actor and singer.
His first adult role was in the 1975 film Exploring Young Girls. He followed with films such as Summer of Laura,'My Sex-Rated Wife,'Marishino Cherries, and John Derrick's Love You. Nichols also appeared in the 1975 adult gay film, "Boynapped!".
In 1979, using the name Dennis Parker, he recorded an album of disco songs on the Casablanca label.
Also under the name Dennis Parker, he was known for playing Police Chief Derek Mallory on the soap opera The Edge of Night from 1979 to 1984. During the final weeks of the show, he was too ill to tape any episodes, and, had the show not been cancelled, he would have been replaced.
He committed suicide after the show had been cancelled. It has been widely speculated that Nichols had been suffering from an AIDS related illness.